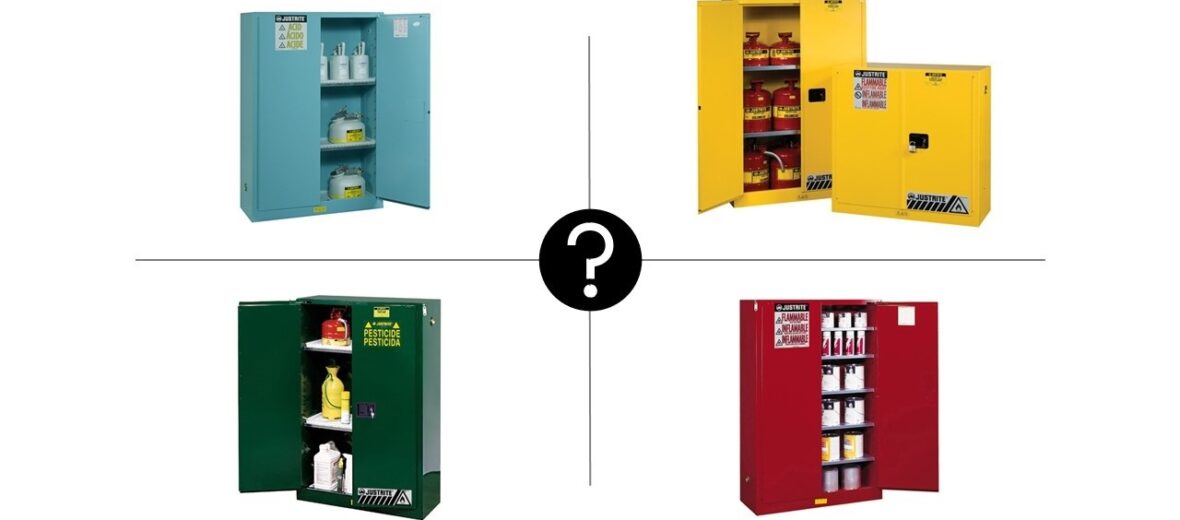 ---
Selecting the right safety cabinet becomes a headache.
There are lots of types and models to choose from. Although, there is no one cabinet that can fit all!
Where to start?
In this newsletter, we will share a three-step guide to help you choose the proper cabinet supplied from Justrite that matches your requirement.
Q: What are the characteristics of the chemicals you want to keep safe?
Each material you want to store requires a special cabinet due to safety concerns.
Justrite supplies the following types to match your need, all color-coded:
Flammable Cabinets

Used to store flammable materials and liquids
Color Code: Yellow
Paint Storage

Used to store paint cans, aerosols, inks, and other combustibles
Color Code: Red

Hazmat Cabinets



Used to store hazardous materials such as acids, bases, and toxic materials.
Color Code: Blue
Pesticide Storage

Justrite safety cabinets for pesticides offer safe, secure storage of pesticides, herbicides, fertilizers, flammables, and other turf chemicals.
Color Code: Green
Corrosive Cabinets

Eliminate damage from corrosive liquids with specially-designed cabinets for safely storing corrosives in laboratories
Color Code: Blue
---
Q: What is the right cabinet size for storing your chemicals?
Depending on the bottles and packages you have, Justrite offers different capacities, starting from 4 Gallon up to 90 Gallon.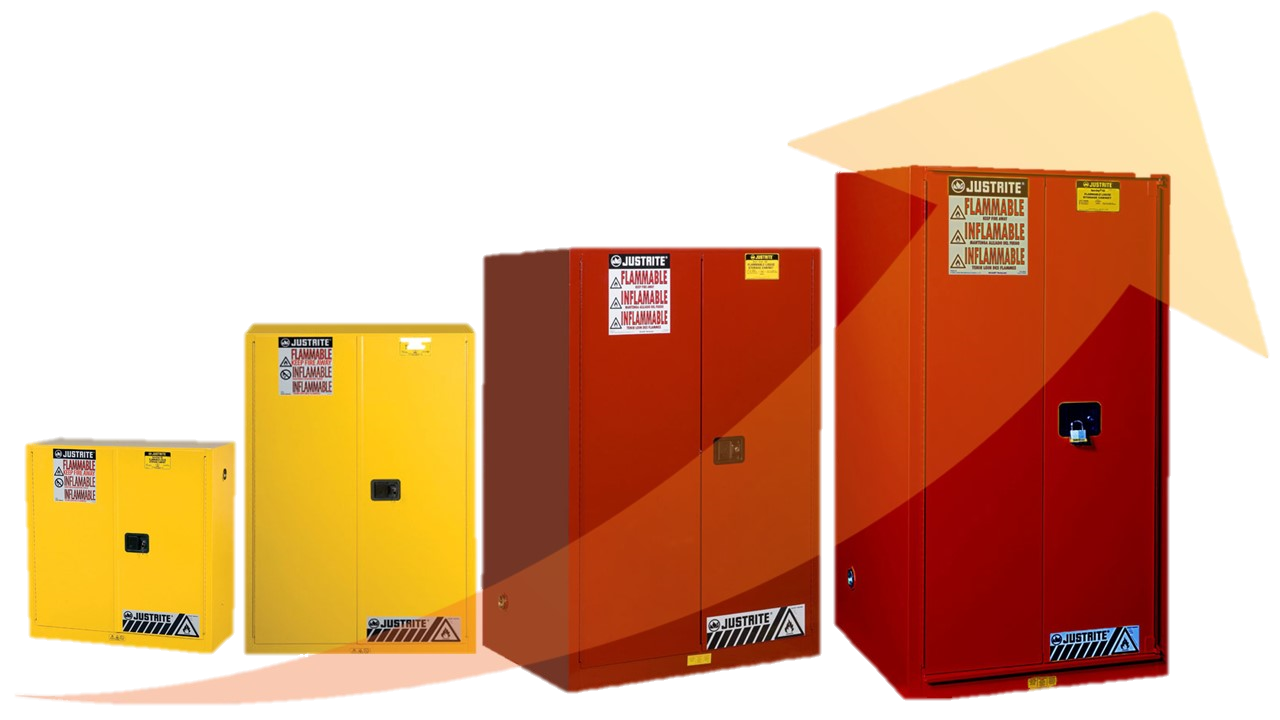 ---
Q: Where do you want to install the cabinet in the lab?
Finally, you need to determine the suitable shape of the cabinet that matches your available space.
There are many cabinet shapes, like: Standard, Countertop, Wall mounted, Undercounter, Piggyback, and Under fume hood.
---